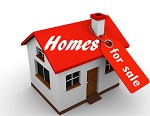 Eden Isle a Gated Subdivision in Windermere Florida is located on Speer Lake. An Awesome place and I should know. my pool backs up to it. I live on Speer Lake. So obviously I am partial.
Eden Isle is located on the Southeastern corner of Speer Lake. Going from Eden Isle North on Wintergarden Vineland Rd. it is about 6 miles to Toll Road 429 and Winter Garden Village. Good Chance that is where you will do your non Publix shopping. Since Publix is 1 mile away from you. Also Wintergarden Vineland Rd will take you further South. If you hate tolls.
The numbers for Eden Isle, HOA $245 paid quarterly. Average price $300-$450,000 ish. Wide range of prices here. Close to the water with a big house. Closer to $500,000.Once you drive back onto Eden Isle Blvd. it gets more expensive. See Listings
Schools
Shopping will be Publix or Winter Garden Village most likely.
Sorry about the Wind Noise…
All in all it is a great place to live. If you can get a home there. When it comes time to get moved in here are the utility companies.