Summerport Subdivision is located just South and East of Toll Road 429.It's primary entrances (2) on the Eastern side are located on Wintergarden Vineland Rd (HWY 535). The Entrances on the Western Side are on Tiny Rd.
The Homes average around 10 years old and the average price range is from the High $200′s to te mid $300′s. The HOA is $225 paid quarterly.
Summerport Subdivision Features Card Entry, Fitness, Park, Playground, Recreation Building, Tennis Courts, Waterfront Complex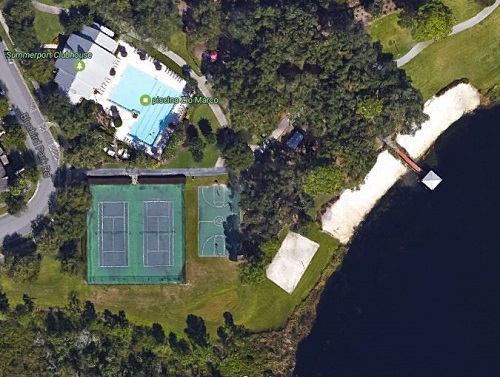 Elementary School:

Keene Crossing Elementary

Middle School:

Bridgewater Middle

High School:

West Orange High
Some of the Golfing,
Of course Summerport Subdivision is really close to some great golf courses. West Orange Country Club or if you don't mind a short drive.
Isleworth, The Golden Bear , Windermere and StoneyBrook.
There is a Mobile Station,Retro Fitness and a Children's Pediatric just 1/2 mile North from Summerport or just keep travelling North on Winter Garden Vineland road and you arrive at Wintergarden Village. It has a wider variety. Its right up the Road just North of Toll Road 429. LA Fitness , Super Target , Lowes , and much more. All close to Summerport Subdivision.
Sorry about the Wind Noise…
All in all Summerport Subdivision is a great place to live. If you can get a home there. When it comes time to get moved in here are the utility companies. I added one internet provider and I will confirm all of these for you before moving in.
Duke Energy 407-629-1010, Cable TV Internet Service, 855-222-0102, Lake Apopka Natural Gas 407-656-2734 and Orange County Utilities 407-836-5515
If you are interested in a home in Summerport Subdivision . Or you are waiting for one of a specific type to become available let me know. I will set things up where we will both be notified and you can go and see it as soon as it is available.
If you are a seller at or near Summerport Subdivision I can do that as well. I am an experienced agent with years of experience and have great customer service. Contact me today through the links on this page.